Andela Dordic
1226 points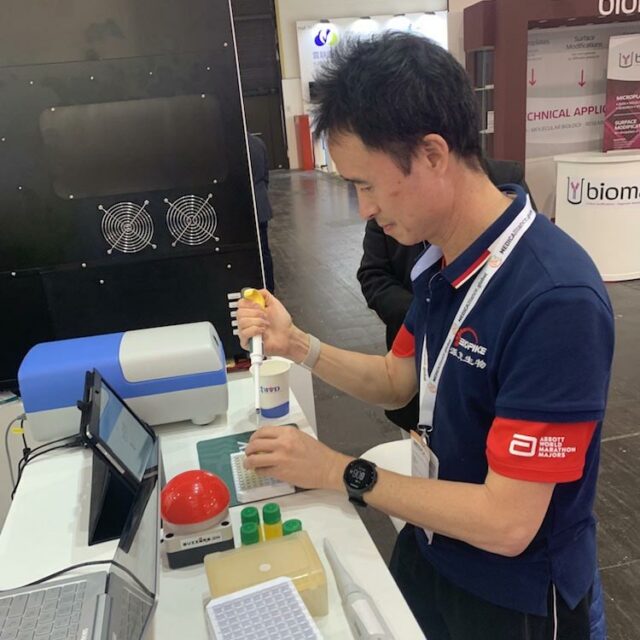 Don Wang
1239 points
Ajith Kumar
1208 points
We have prepared a special edition of Formula-X for the world's largest medical trade fair for medical technology and laboratory equipment MEDICA 2019 that was held in Dusseldorf 18–21 November 2019. Doctors and patients, health policymakers and healthcare providers, media representatives were invited to four exciting focal days with top-class lectures and panel discussions on microbiology, cardiology, and oncology in the laboratory sector.
It was a great opportunity for our team to represent Formula-X, the first contest in pipetting skills for laboratory professionals. During the trade, visitors could try their luck in the competition. Pilot had two rounds, where they needed to show the best time and accuracy score. All the results for three days of competition went to the leader board and everyone could check their current place. The winner reward ceremony was on Wednesday, 20 November.
Thirty-one pilots have taken part in the competition and three best of them have been awarded.
The scientist from Molbio Diagnostics, Ajith Kumar (India), was ranked third with a score of 1208 points, the second place went to sales coordinators from AHN, Andela Dordic (Germany) with a score of 1226 and her lucky Cappa pipette, and Don Wang from the USA won the contest with a score of 1239 points. The best time of Formula-X Medica edition was 2 minutes 20 seconds.
It was a remarkable experience for us and we will be grateful for your feedback. Stay tuned and feel our registration form to take part in the next Formula-X.